Your baby's paws and snout need protection from the harsh weather.
Paw balm is a great way to protect your baby's paws and snout from the cold, wind, and snow.

It will also help to heal any cracks or soreness that may have already developed.

Keep your baby healthy and happy through the cold winters and hot summers with paw balm protection!

Order your paw balm protection today and see the difference it makes in your pup's life.!
Learn More
Paws and Snout need care...
Freezing, dry winters can cause the paws and snout to crack.
Melting snow and salt can damage the paws
Dirt, sand, gravel and rocks can damage and wear down paws
Hot summer heats up the pavement and roads and can burn and damage paws
Why choose Superdog Solutions' Paw Balm?
Protecting your dog's paws allow them to live an active lifestyle, no matter the weather conditions.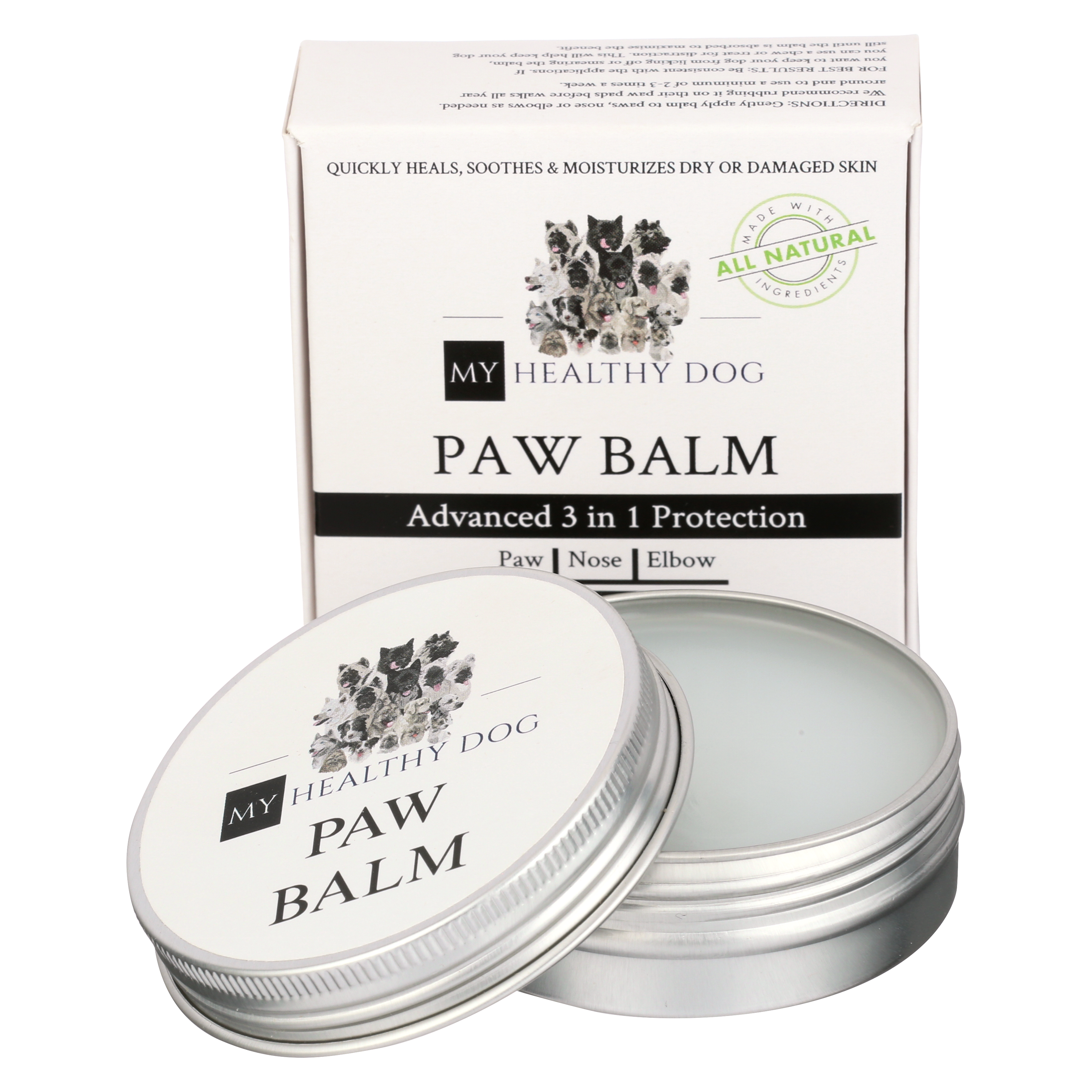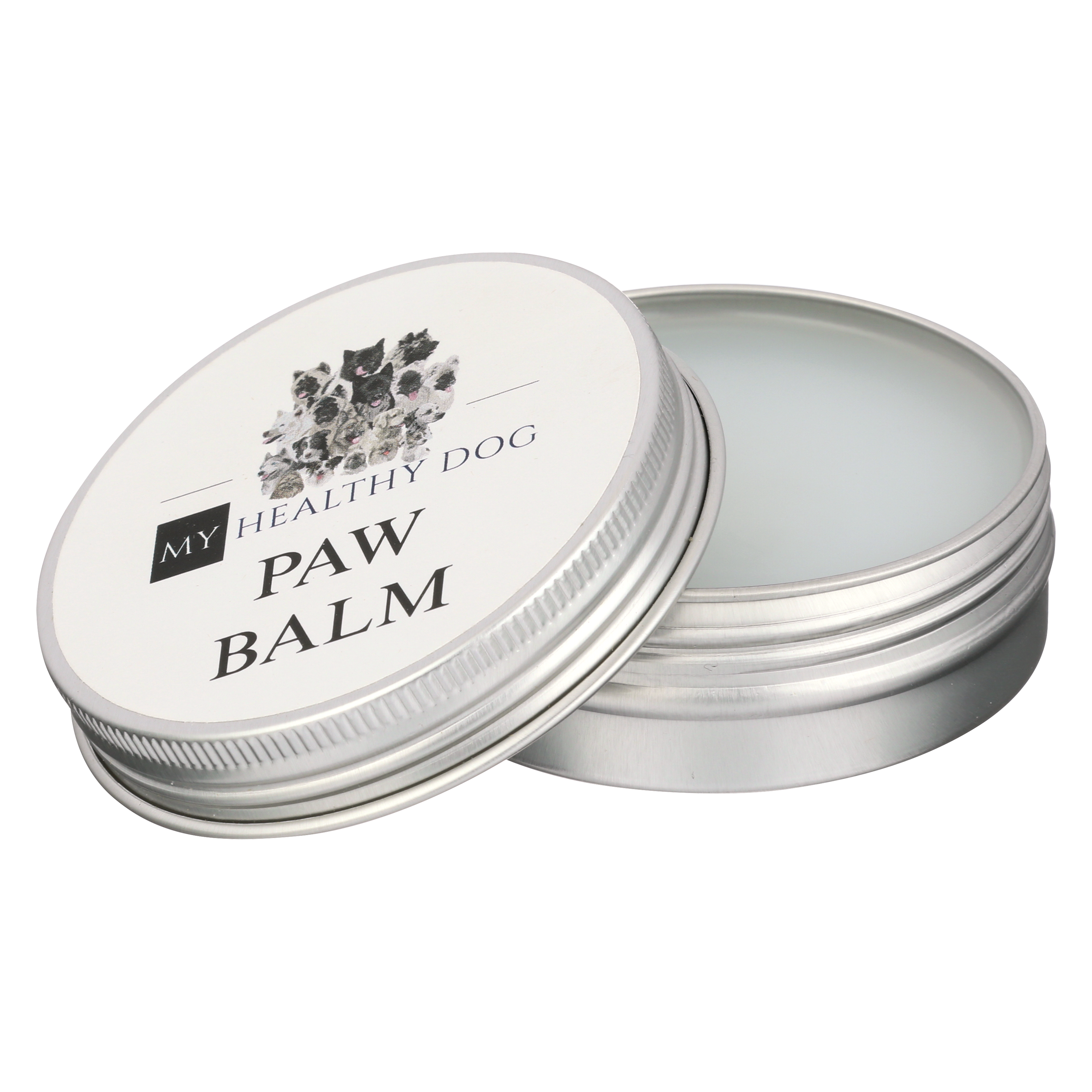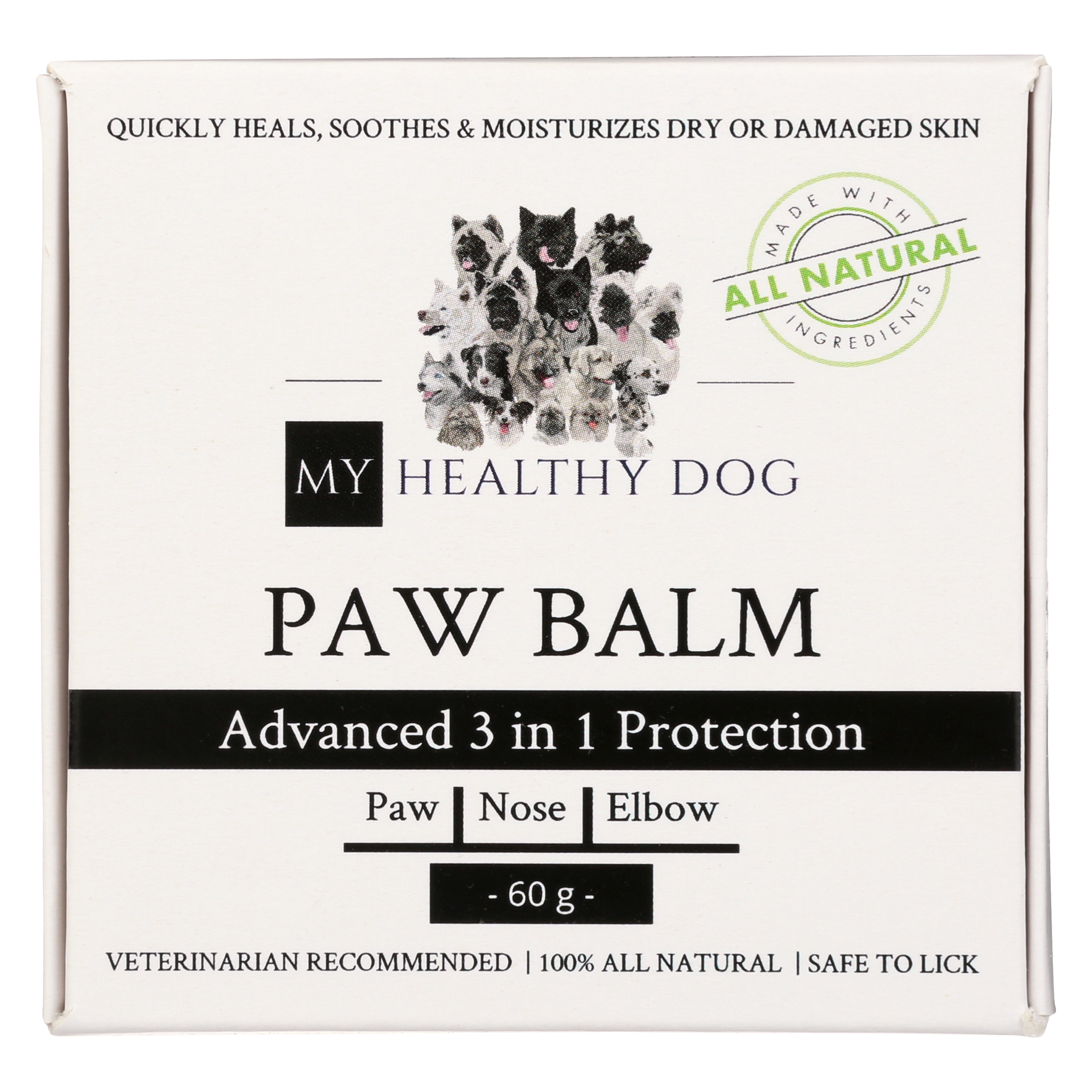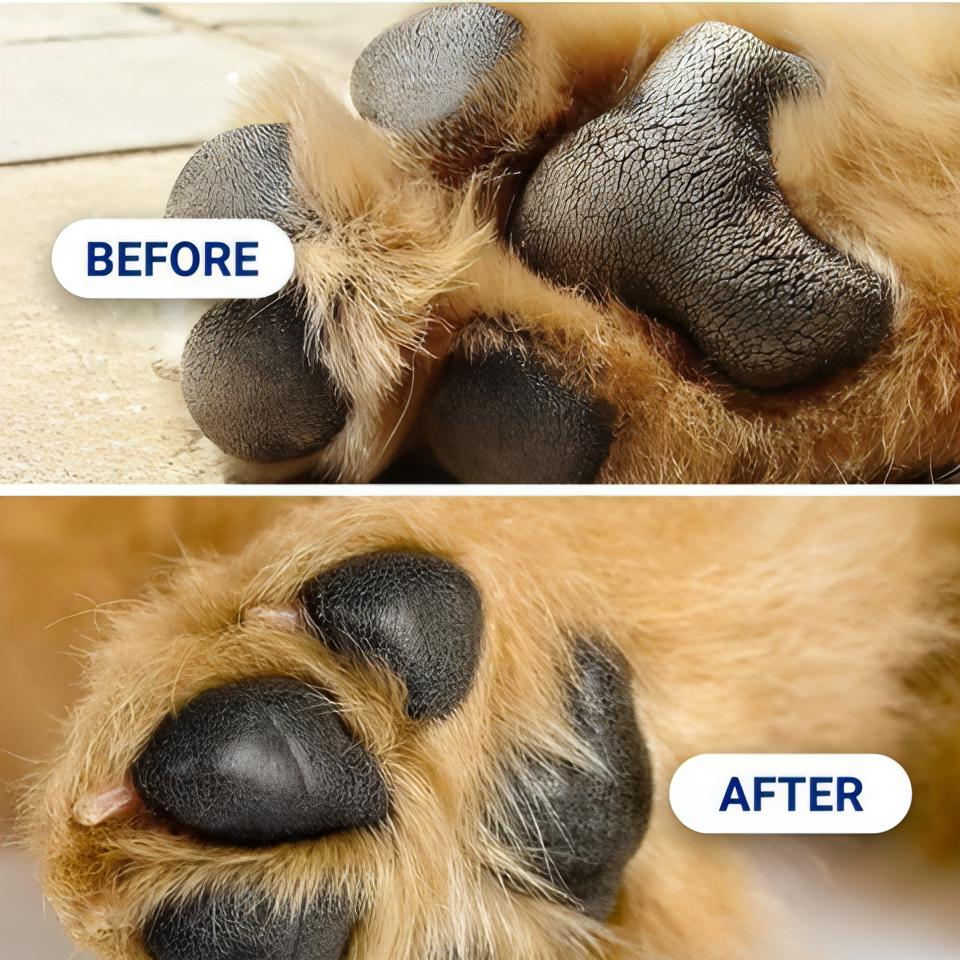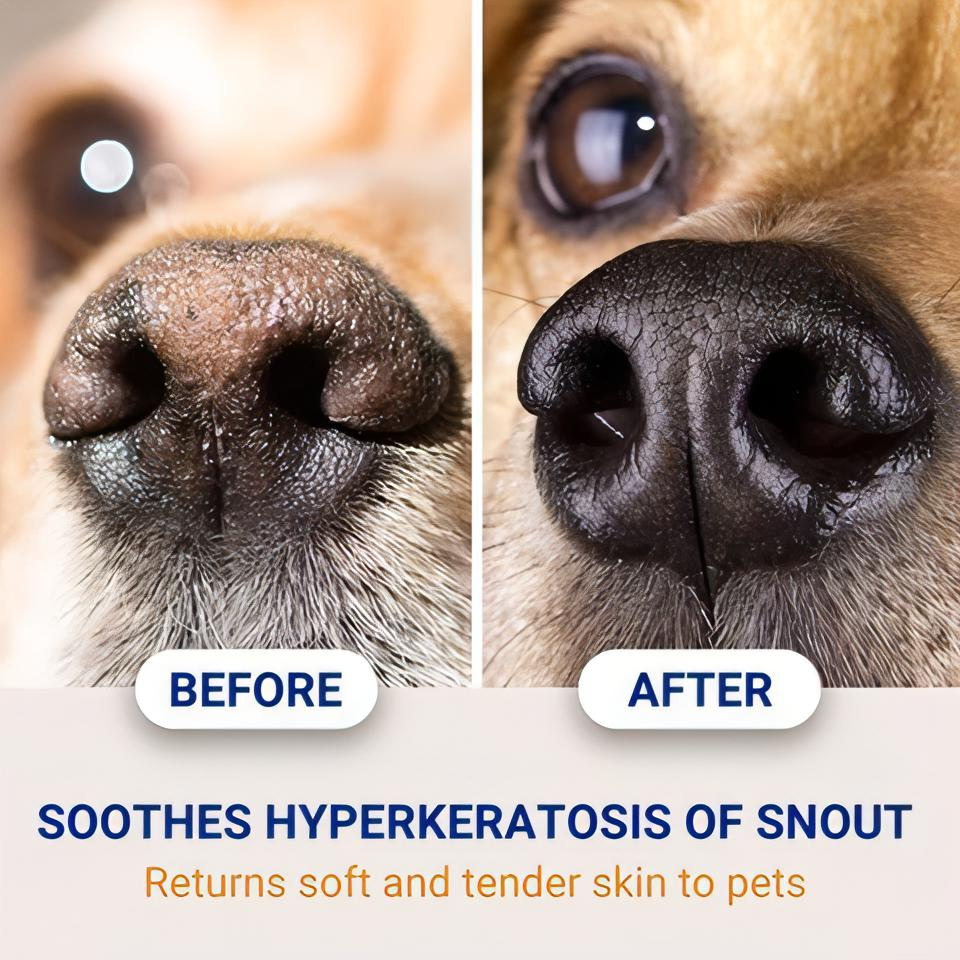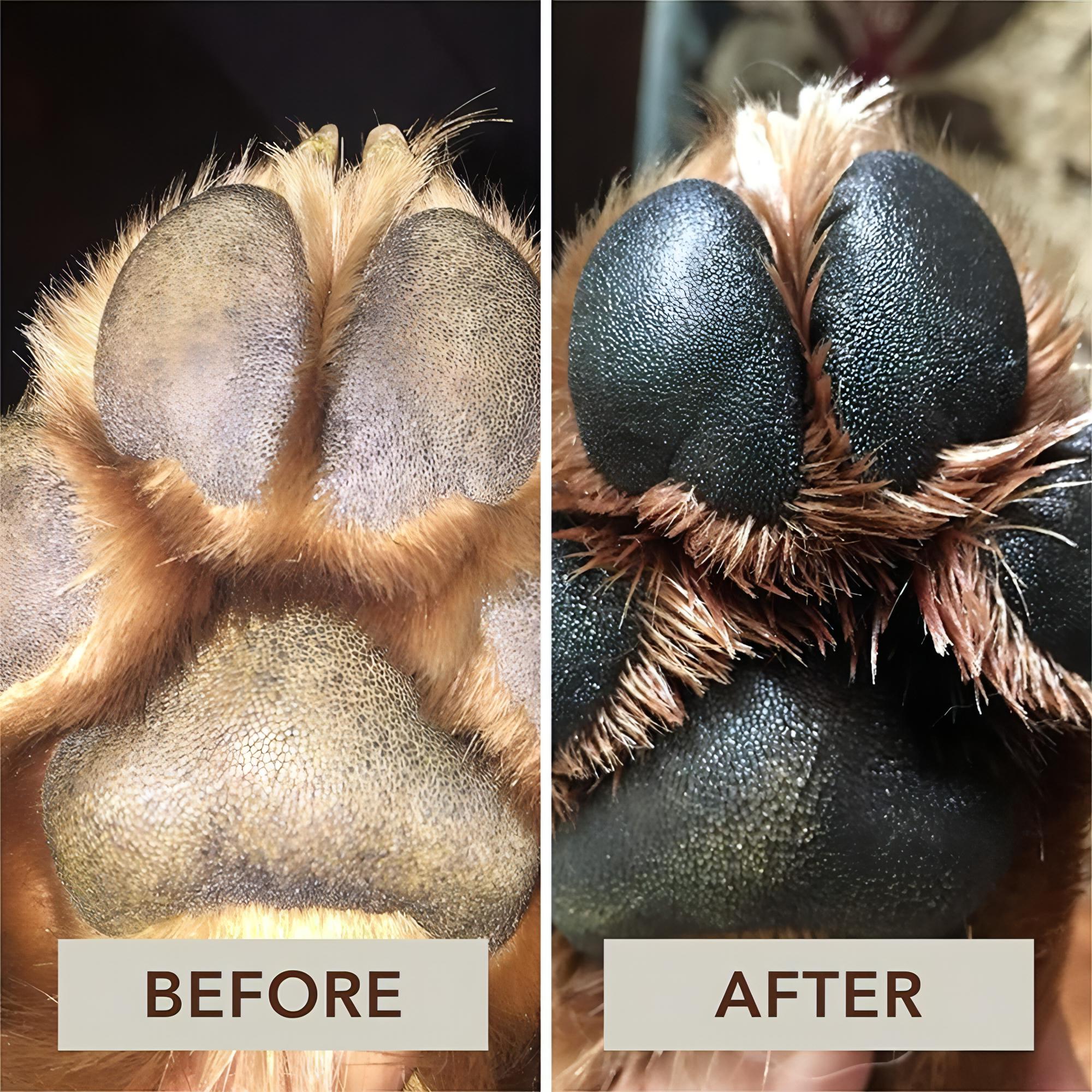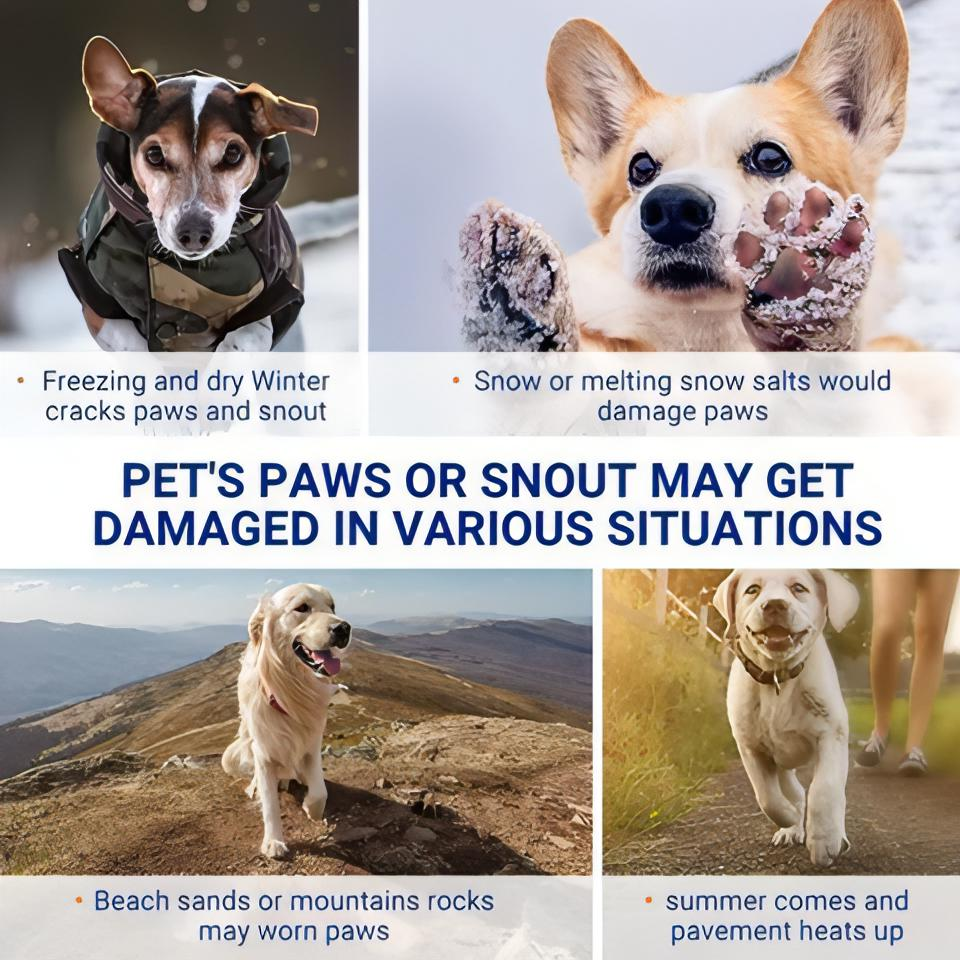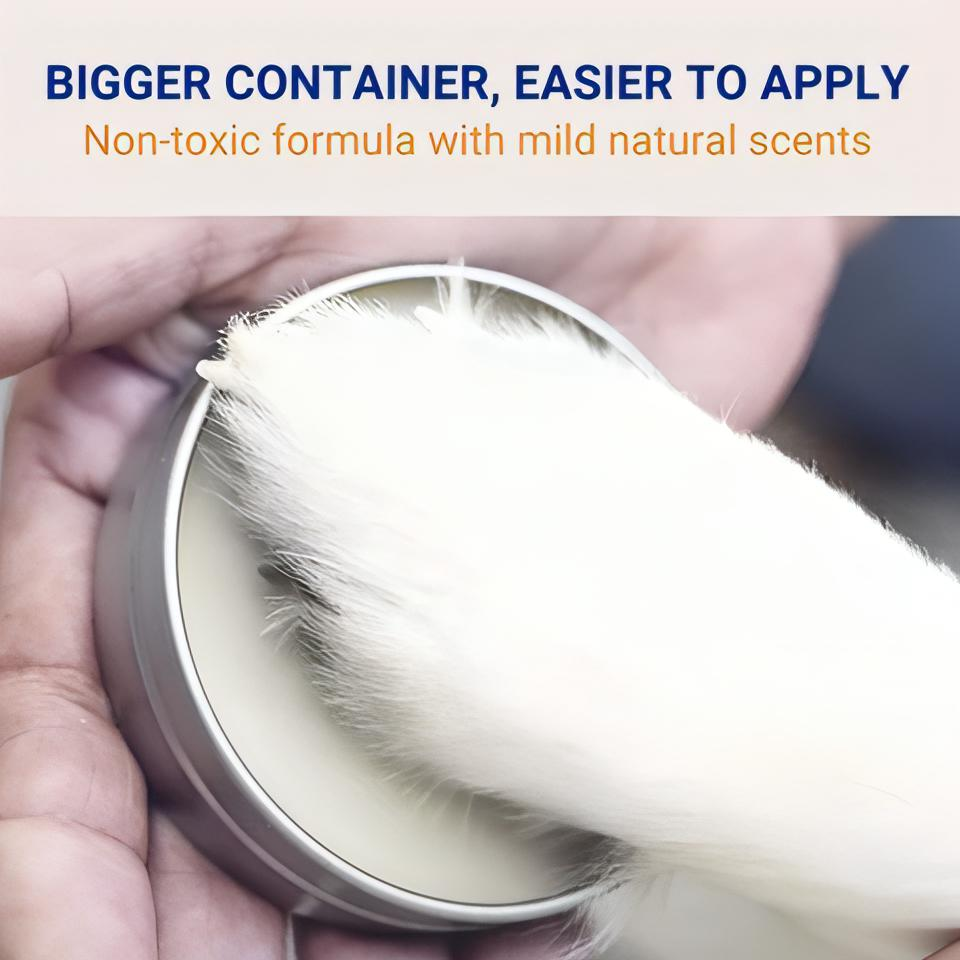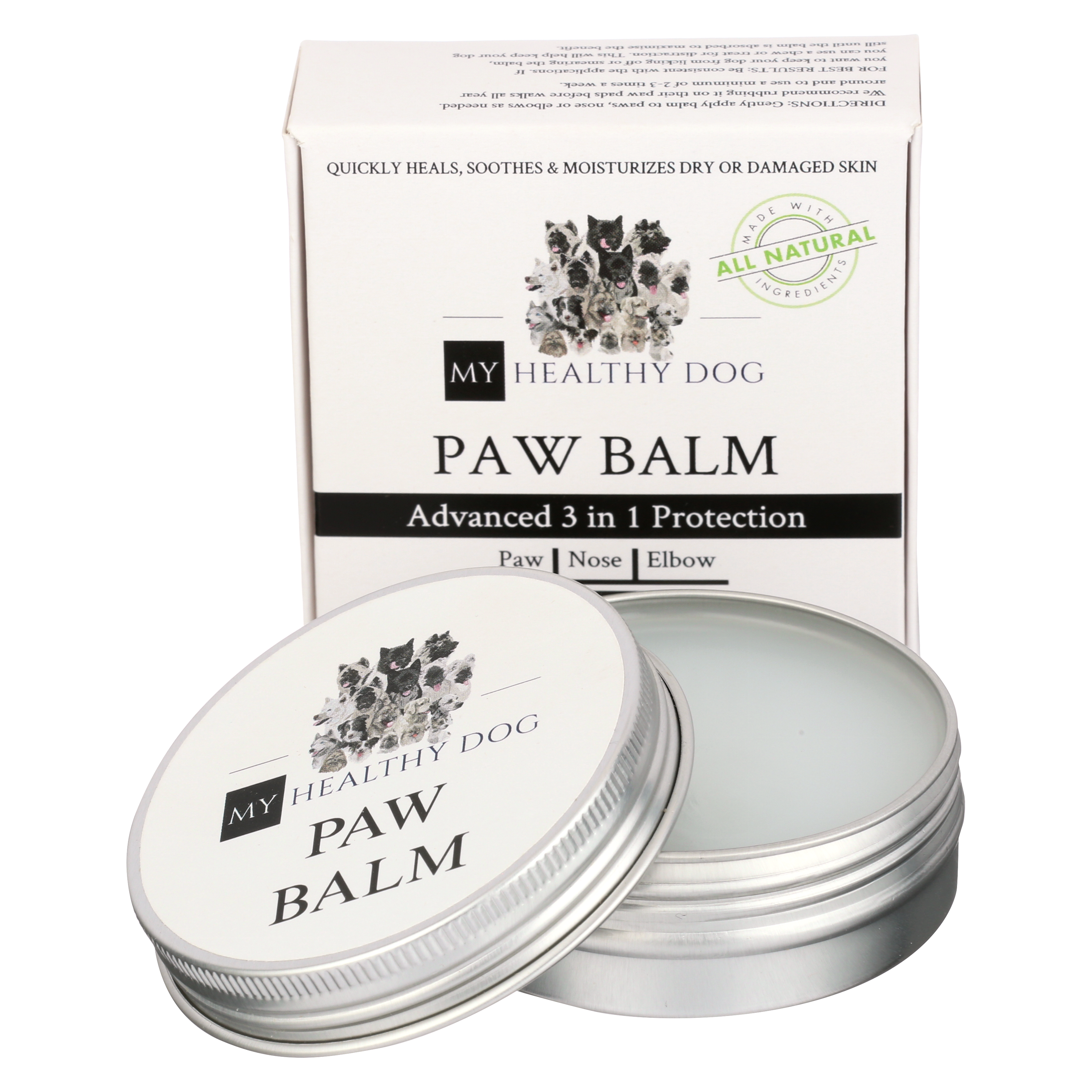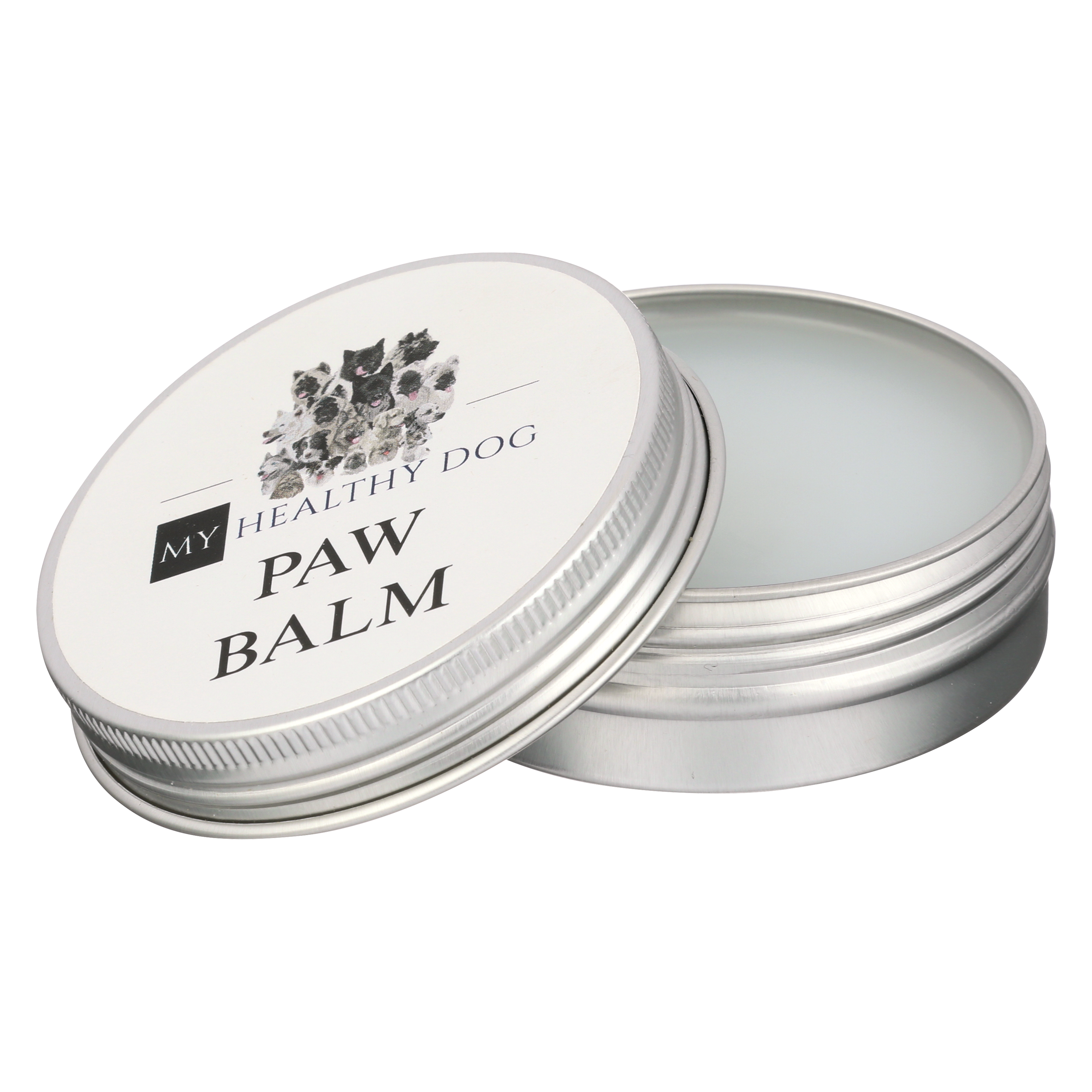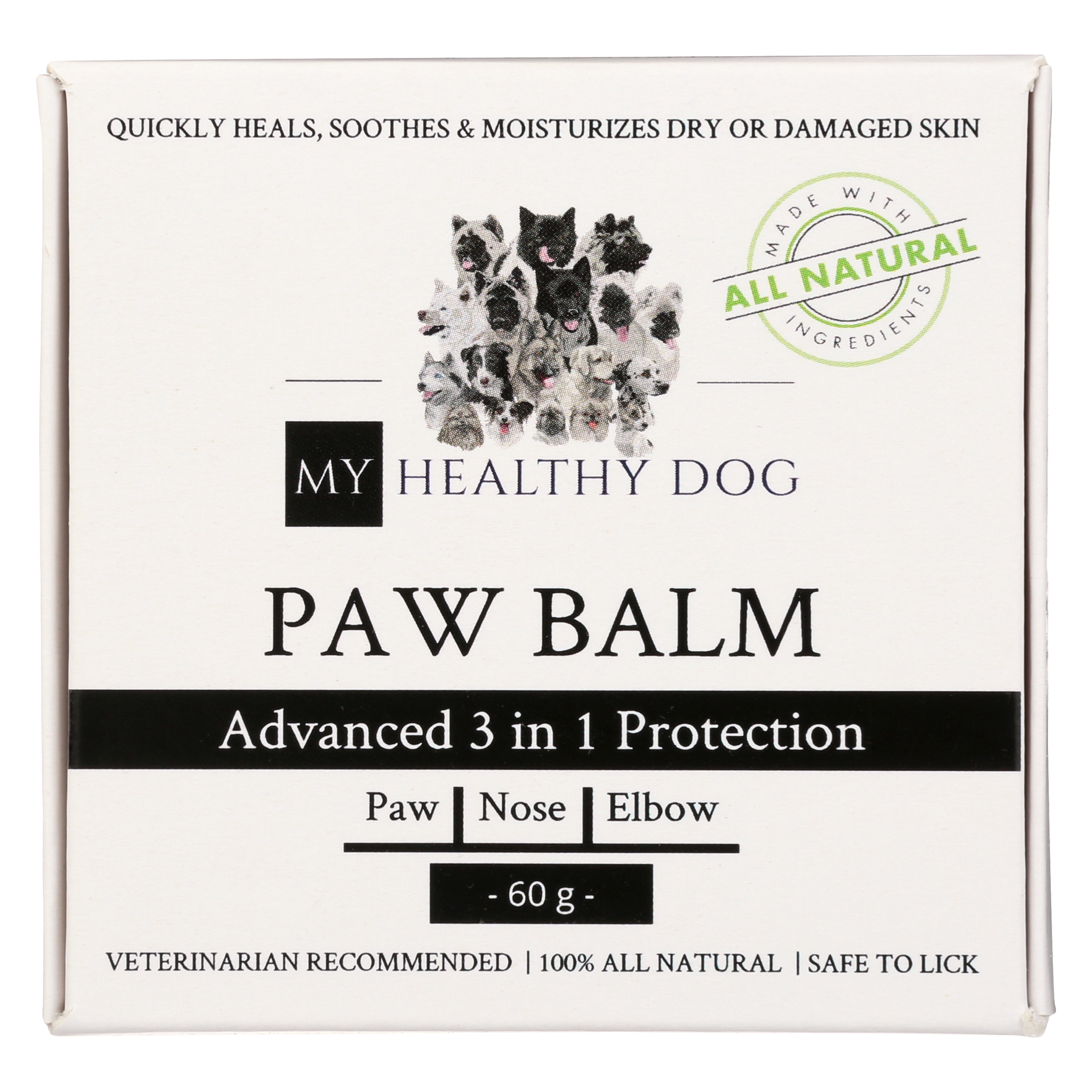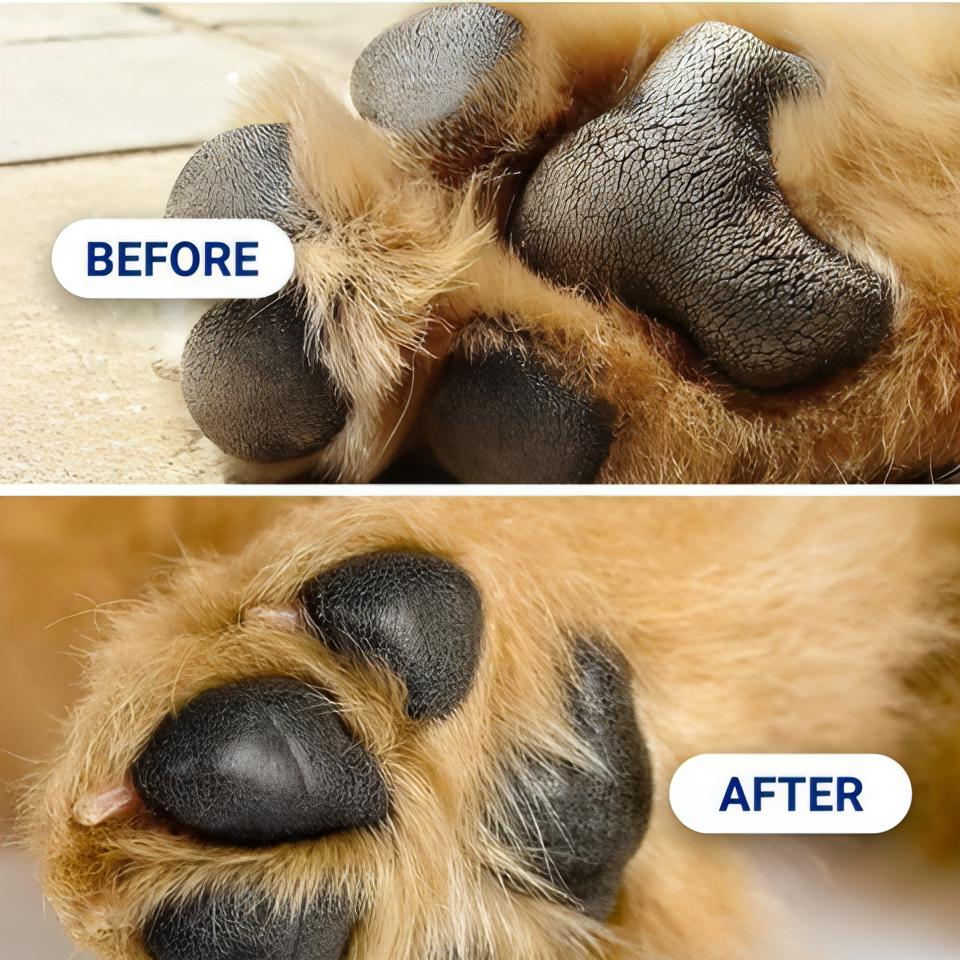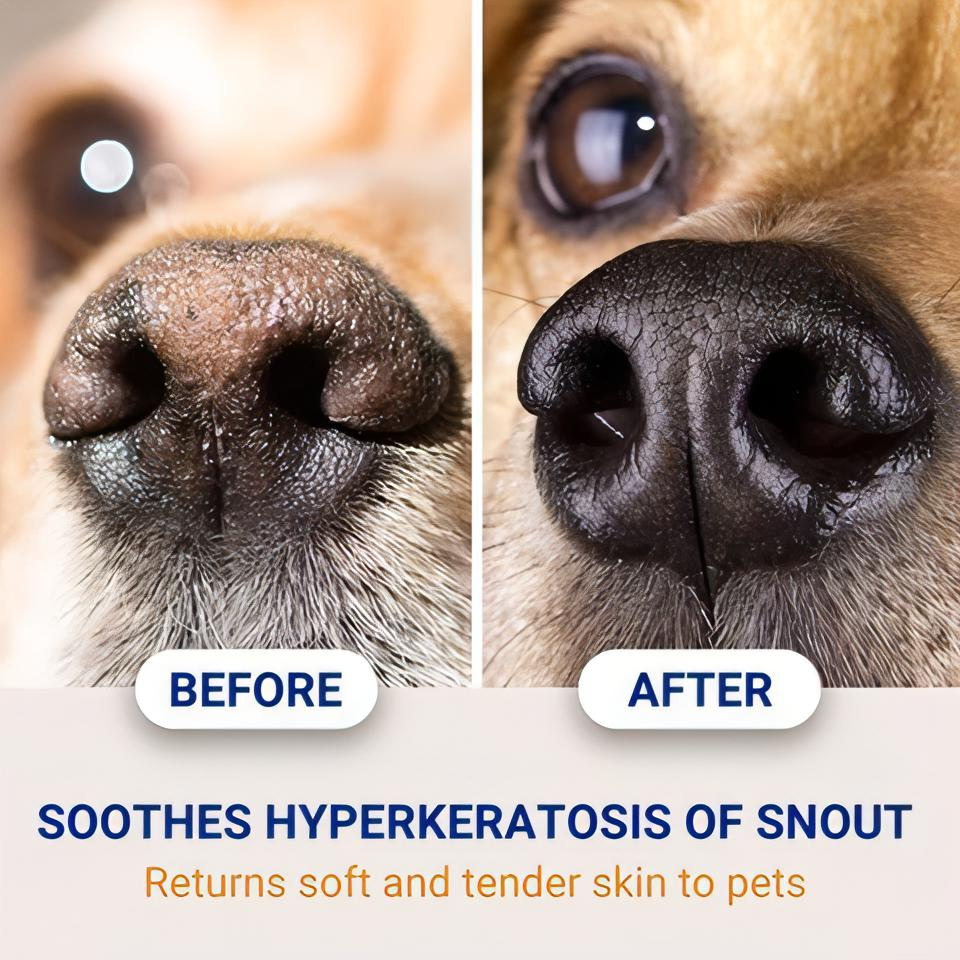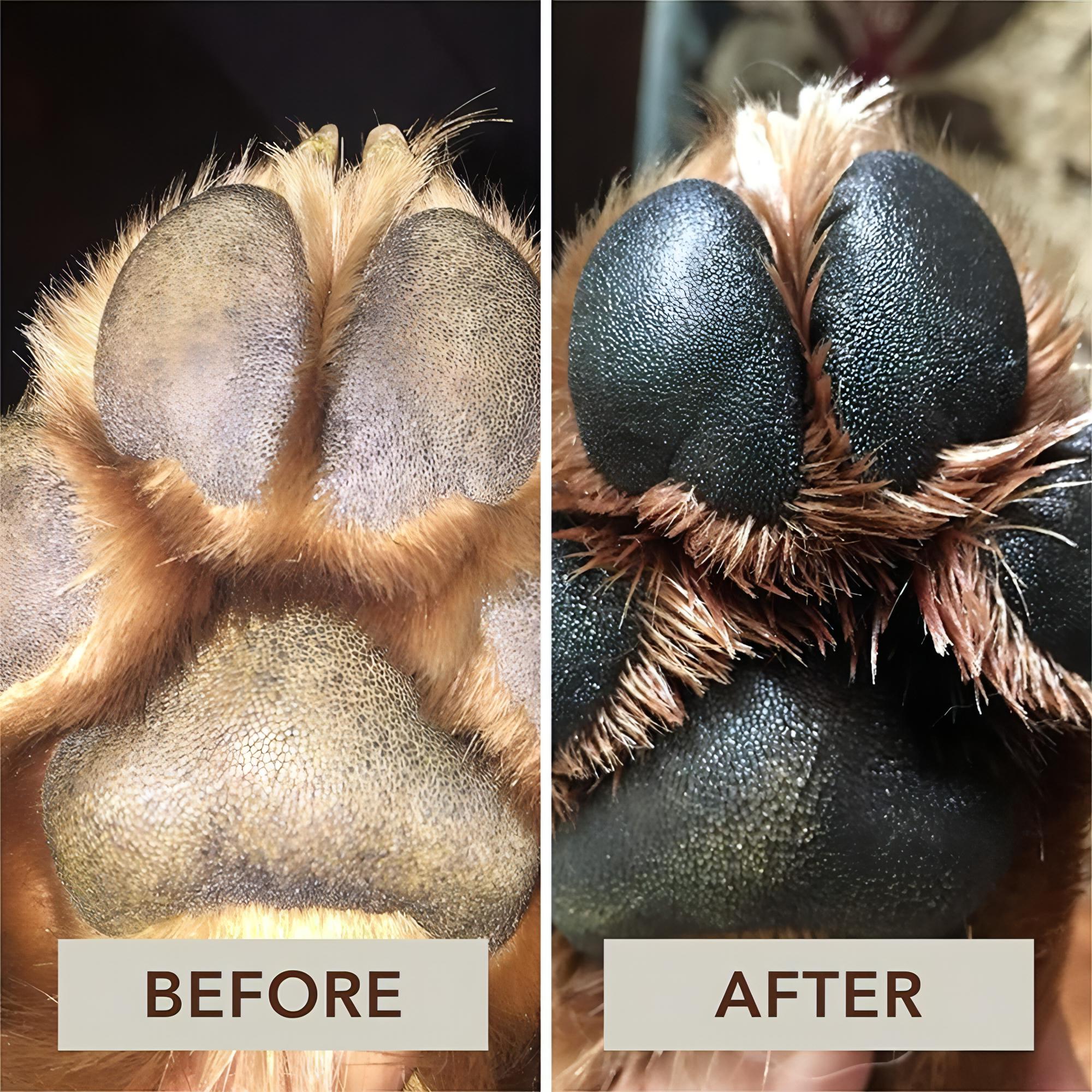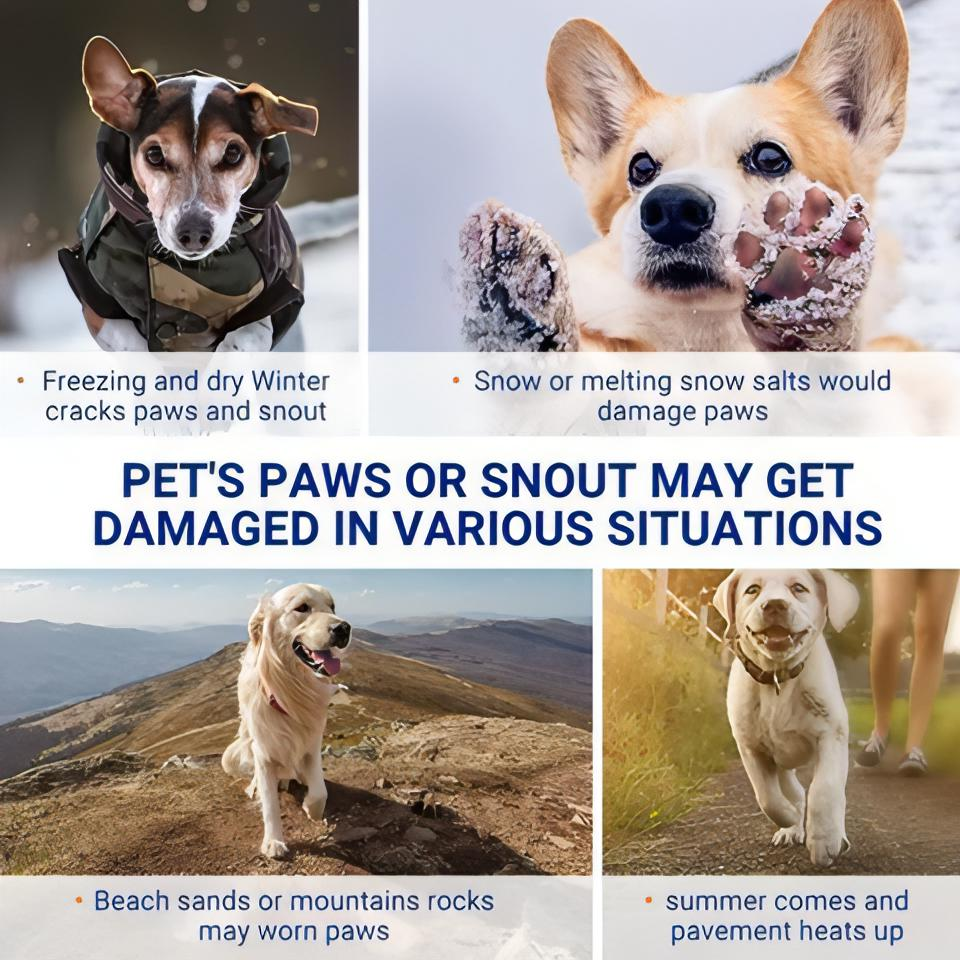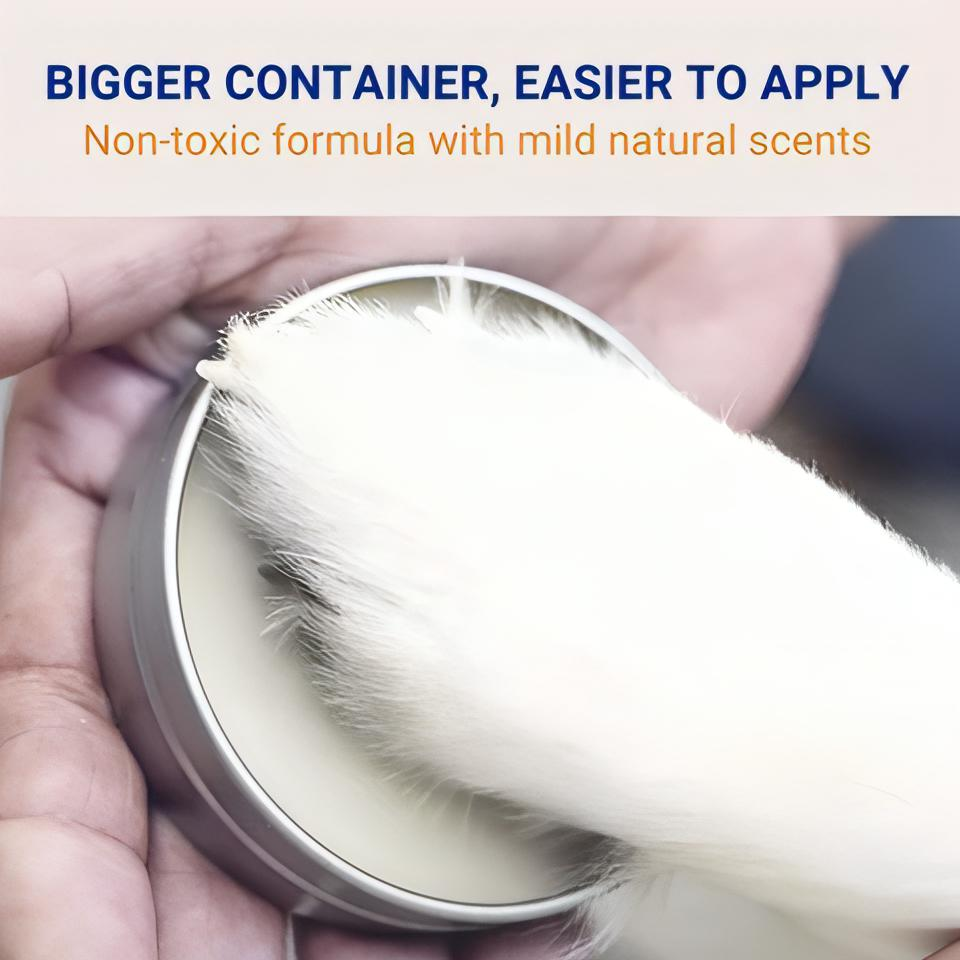 Paw Balm
Directions
Massage a small amount into the paw pads or apply it to the nose. Make sure it is fully absorbed and allow the paws to dry before activity. A little goes a long way. Use daily for maintenance and best results.
Additional Tips
- Apply when your dog is asleep and let it absorb into the skin.
- Give them a treat or toy to play with to distract them while you apply it.
- Before going on a walk, as you are walking out of the door, apply balm so the dog is not tempted to lick it off.
- After a walk, wipe any salt or dirt off the feet and dip the pups feet in the Paw Bam tin.
Ingredients
Petrolatum, Caprylic/capric triglyceride, Cyclomethicone, Simmondsia Chinensis (Jojba) Seed Oil, Hydrogenated Sweet Almond oil, White Beeswax, Cera Microcrystalline, Lavandula Angustifolia (Lavender) Oil
Frequently Asked Questions
Customer Reviews
Jasmine Hunn
Love love love these products. The shampoo smells sooo good! My dog loves his dog vitamins. The paw balm keeps my dogs paws so soft and smooth!! My pups love everything about these products and so do I.
Jarrett A. Hammonsr
I saw their article about paw balm on facebook. I looked at my babies feet and they were dry and cracking, so I bought the paw balm. It smelled really good and went on smooth. Her pads were night and day after 1 day. I use it daily now.
Chantal Jaques
These products are top quality! The shampoo has a lot of great moisturizing ingredients and left my dog smelling amazing! And the smell is long-lasting, which is hard to find in a dog shampoo! I got some paw balm too, which will be great for protecting his feet in the snow. I also got the vitamins, which I was pleasantly surprised that my picky dog absolutely loved them! Finally vitamins he will eat, as I have been searching forever and the ingredients are exactly what he needs to stay healthy!
QB Medical
Our veterinarian customers love this product!
45 DAY 100% Money Back Guaranteed
We take great pride in the fact that a significant portion of our clientele consists of loyal customers who keep coming back for more.

With our high-quality products, we are confident that you too will fall in love with your purchase!

However, in the rare event that you are not completely satisfied, worry not, as we offer a hassle-free, no-questions-asked full refund policy.

So, go ahead and shop with confidence, knowing that your satisfaction is our top priority!
We cordially invite you to experience our product range. Our intention is to not only maintain, but significantly improve your dog's health and happiness. By choosing My Healthy Dog, you're taking a pivotal step towards promoting your pet's optimal wellness. Thank you for entrusting us with this important aspect of your beloved pet's life.
As pet owners, we all want to ensure our furry friends live a long and happy life. While not able to remain with us as long as we would like them too,...

As pet owners, we all want to ensure our furry friends live a long and happy life. While not able to remain with us as long as we would like them too,...